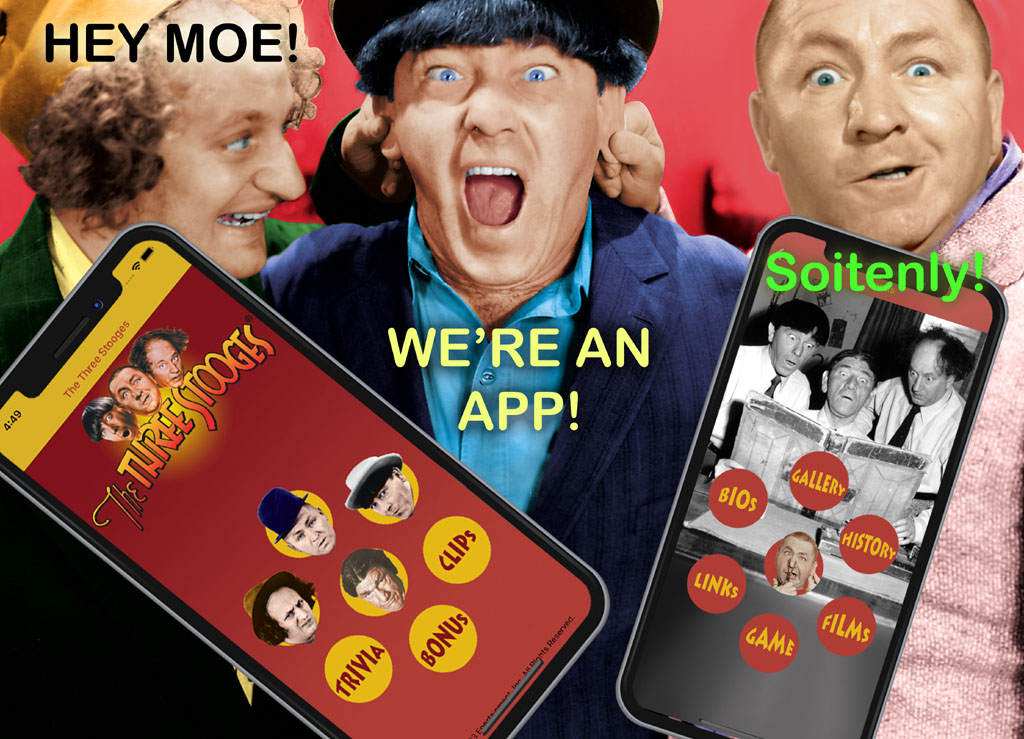 For the first time ever, fans of the one and only Three Stooges have the perfect reference to all things Stooges in the palm of their hand! From sound and movie clips to trivia and filmography, this new app bursts with classic Stooge fun!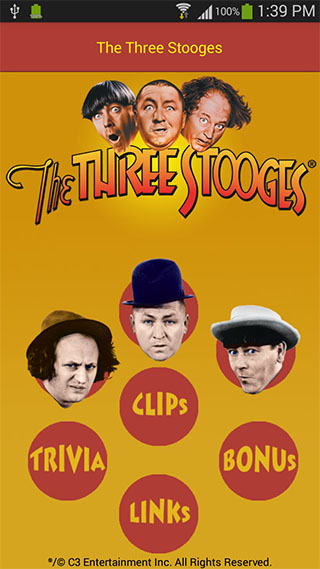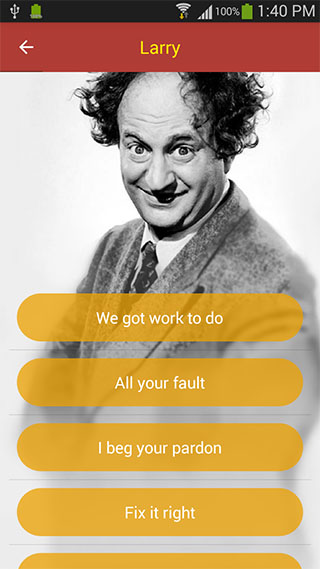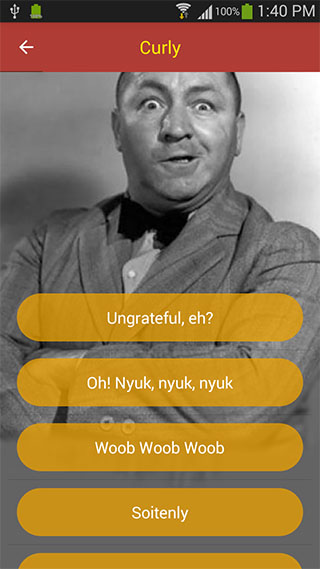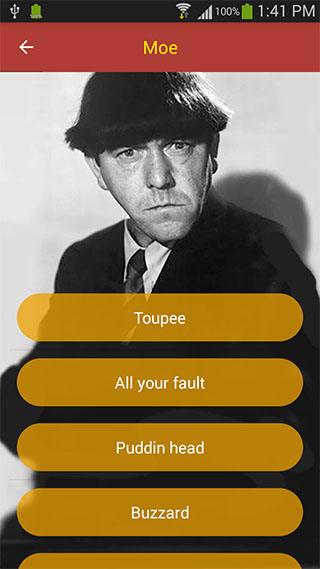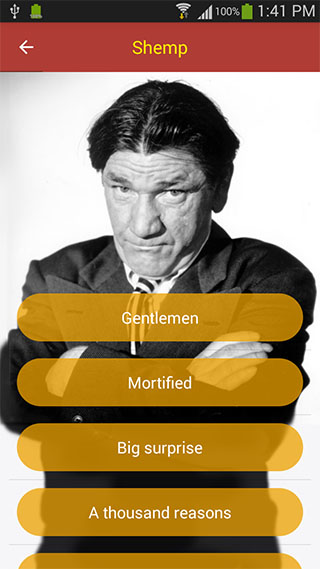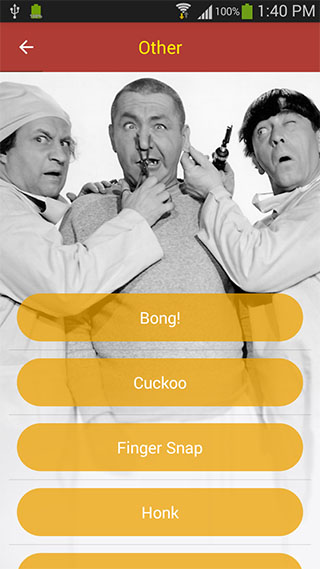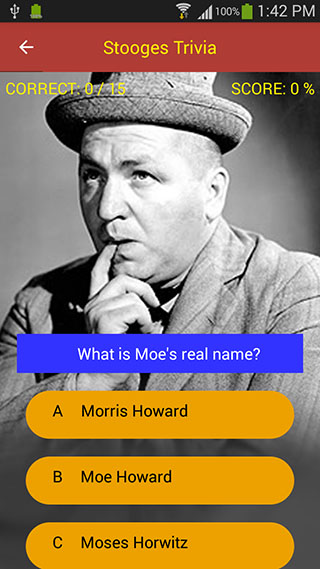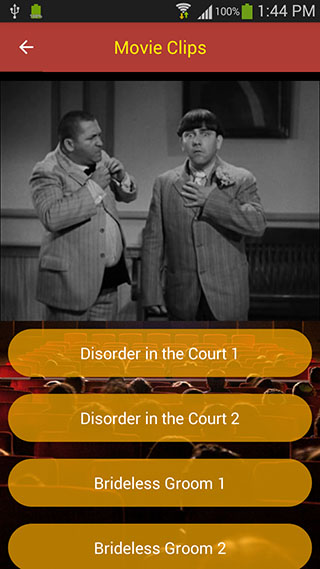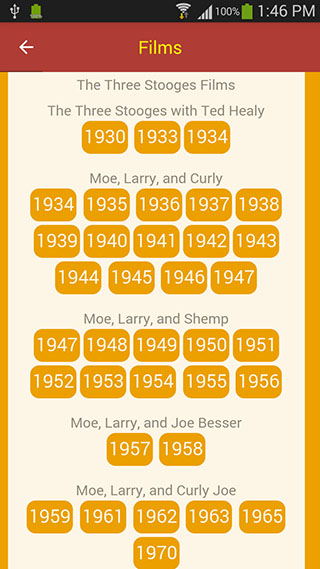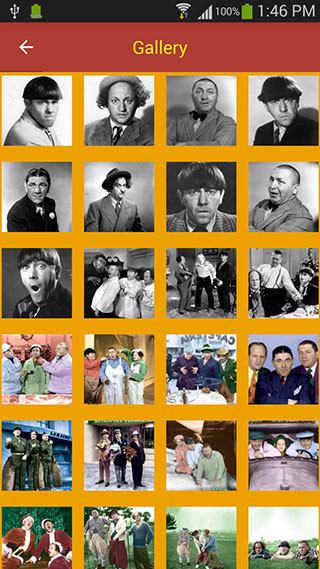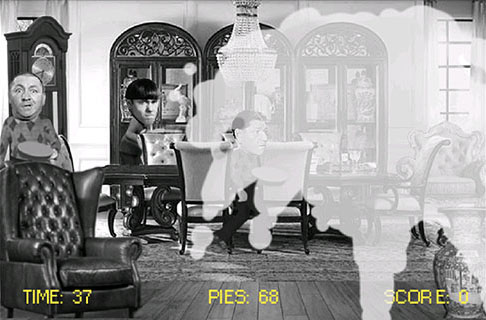 8 different activities to choose from:
Tons of sound bites, one-liners, and sound effects from Moe, Larry, Curly, Shemp, and others!
Selected movie clips
Trivia Challenge - test your Stooge knowledge!
Bios of all the Boys!
History detailing their beginnings and rise to stardom!
Film synopsis of all the Three Stooges films from 1932 to 1970
Gallery of dozens of photos
Links to Three Stooges sites
Bonus! Fun retro-style pie-throwing game in glorious black and white!
---